Daryl,s Garden Services in Hull
East Yorkshire 171 Waterloo Street Hull HU2 9LG
https://www.facebook.com/darylsgardenservices
Telephone 01482 224747 Mobile 07738 266631
WHY CHOOSE DARYLS GARDEN SERVICES We offer many types of Fencing, from basic panels to bespoke panels up to close boarded with concrete posts.. We usually recommend concrete or pressure treated four inch posts dug to a depth of 600mm or 2 ft. With a strong concrete mix to stand up to the elements of the climate. There are many different types of Fencing from close boarded to decorative panels, the choice is always down to the customer. We have installed hundreds of fences for customers to, complete the Landscapes they already have for, some to fix or replace old fence panels or rotten posts. One thing is for certain how happy our customers are after choosing Daryl,s Garden Services for their Garden Fencing, and how much they save compared to the competition.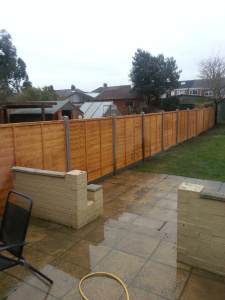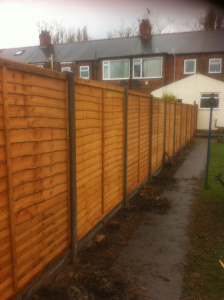 TURFING SERVICES We pride ourselves on hard wearing turf either for domestic family lawns or commercial properties. Our turf is grown locally and harvested the day we lay your turf so the turf is fresh for customer satisfaction and lives up to your expectations. If top soil is needed we buy in good quality top soil were necessary.
Domestic Turf This is a budget hard wearing Rhy grass mix suitable for family lawns children and pets . Stadium Turf Hard wearing has good colour and high density sword ideal for rear gardens, it is low maintenance, making it the number one choice for family lawns. Rhys Greens Turf for prestigious lawns Fine appearance, needs to be well managed.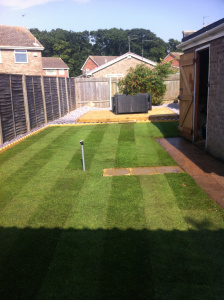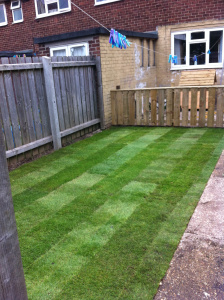 GARDEN CLEARED Large or small jobs Reasonable prices. No fuss No mess. Registered Trade waste carrier. Safe legal disposal. Friendly Service.
GRAVELLING All types of Gravell supplied.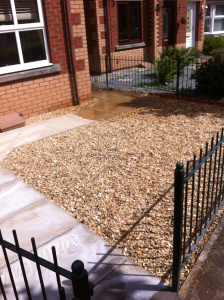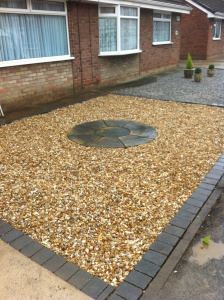 HEDGE-WORK
All Hedge Work Undertaken height reduction, Conifers cut. All cuttings taken away. And disposed of legally.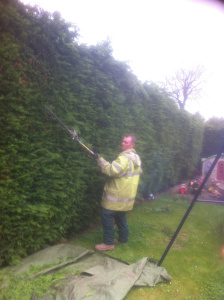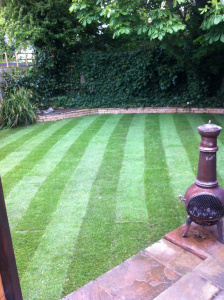 JET WASHING
Revive your drive, patio decking area or Conservatory with my Rotary head cleaner.

The Process We pressure wash the area in need of attention. We then rinse and drain away all the
dirt until the area is clear. To finish off the process we use industrial strength weed killer.
Once the weed killer is placed we then brush Kiln dried sand over the area to seal all the gaps between the bricks.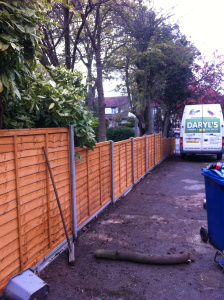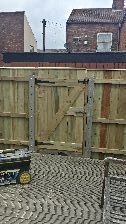 CONSERVATORY CLEANING If your conservatory is green with algae, why not have it cleaned also the pvc cleaned. Also we do Gutter Cleaning gutters blocked all debris removed avoid costly repairs. Free Estimates commercial & Domestic enquiries welcome